Marguerite Finneran
(1903 - 1991)
In response to requests for information regarding Mrs Marguerite Finnerty (nee Finneran), it is hoped that what has been set out below will be of some use. More information may be added at a later date (as time permits).
Marguerite Finneran was born in New York City on November 7th 1903. Medical complications which arose during her birth are understood to have ensured that she was to be an only child.
Her father's name was Thomas Finneran and he came from Taghmaconnell in County Roscommon (Republic of Ireland). He was a stone mason and worked in New York for a number of years before returning to Ireland around 1915. The family lived in "Quarry House" in the town of Roscommon.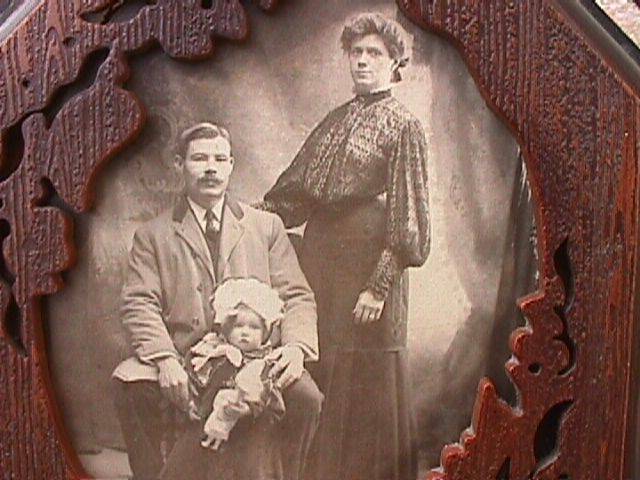 Thomas and Bridget (nee Kavanagh) Finneran & daughter Marguerite
(New York City sometime around 1905)
Marguerite's mother's name was Bridget Kavanagh, and she came from New Inn. Bridget's father, and at least one of her brothers are believed to have worked as carpenters in the "big house" at Woodlawn - which was the home of Lord Ashtown's family.
The Ashtowns were connected with the Trench family, and we understand they were given the land around Woodlawn because it was a member of the Trench family who fired the cannon which killed St. Ruth - the French General who headed the Catholic Army at Aughrim in 1691. Apparently, it is widely believed that the sudden death on the battlefield of St. Ruth was the event which turned the battle in favour of the Protestant forces; and that up to that point it looked as though they would be defeated.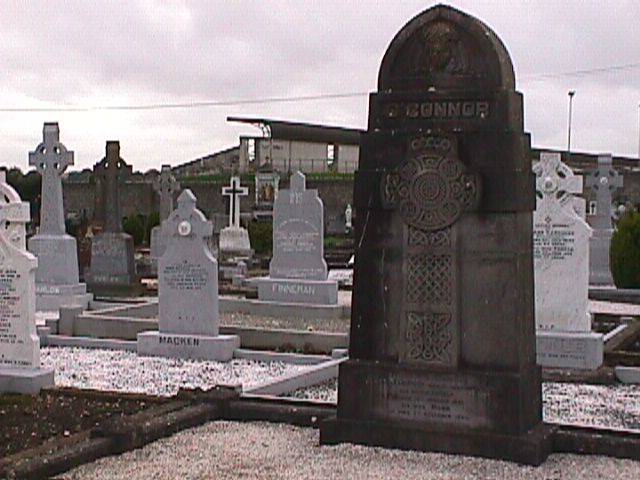 Thomas and Bridget Finneran (nee Kavanagh) died on the dates shown on the headstone below which is in Roscommon Town Cemetery. (The Finneran Headstone is the first on the left of the large O'Connor Headstone in the foreground of the photograph above.)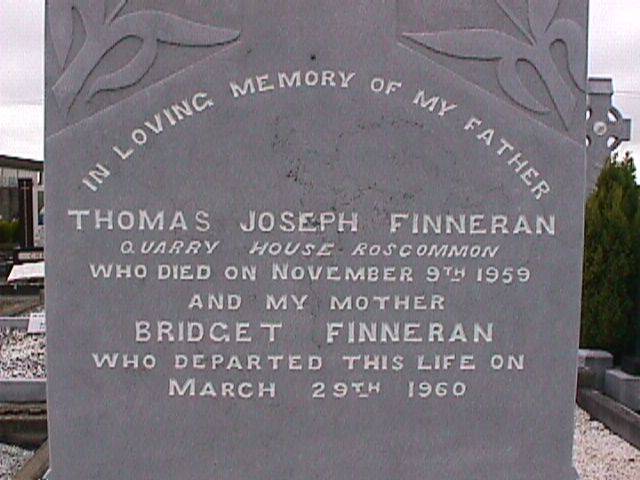 Marguerite Finneran returned to New York in the 1920's and married Patrick Dolan (from Longford) around 1930 - who was one of the very first "Traditional Irish" musicians to have his work recorded (with the Victor Company). They had one daughter (also Marguerite) who was born in 1932.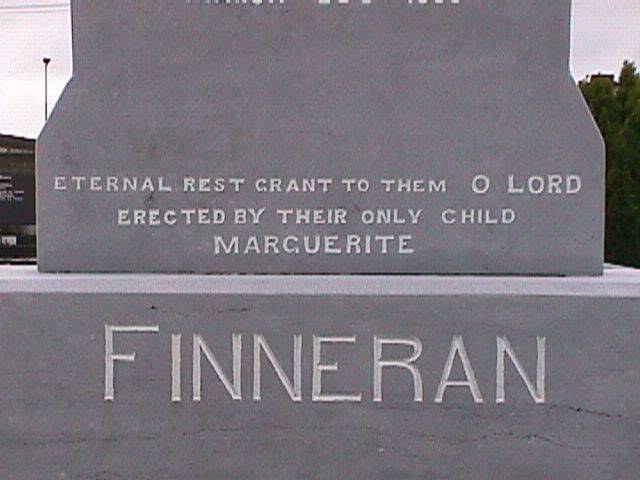 On September 9th 1932, Patrick (Pakie) was tragically killed in a ferryboat explosion on the East Hudson River. He was 28 years of age. A few days later his body was found, and he was buried in Calvary Cemetery. (In all, a total of 68 people are understood to have been killed in the ferryboat accident that morning.)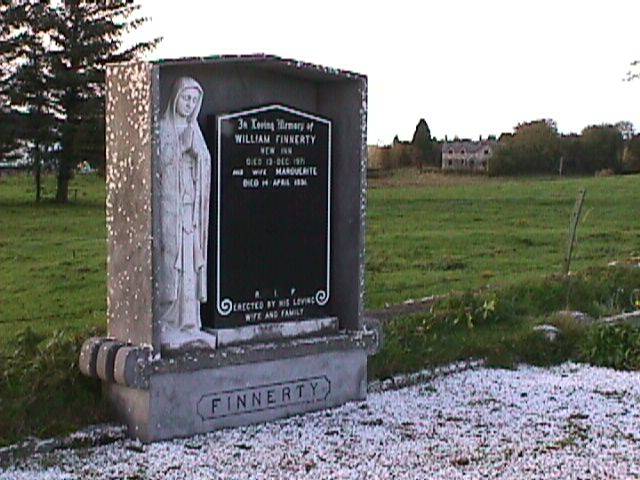 Marguerite and her daughter (known as Margie) returned to Ireland soon after Pakie's sudden death, and some years later she married William Thomas Finnerty (in April 1937). They had three children: Carmel, Gerald, and William (Billy). Carmel died in 1994.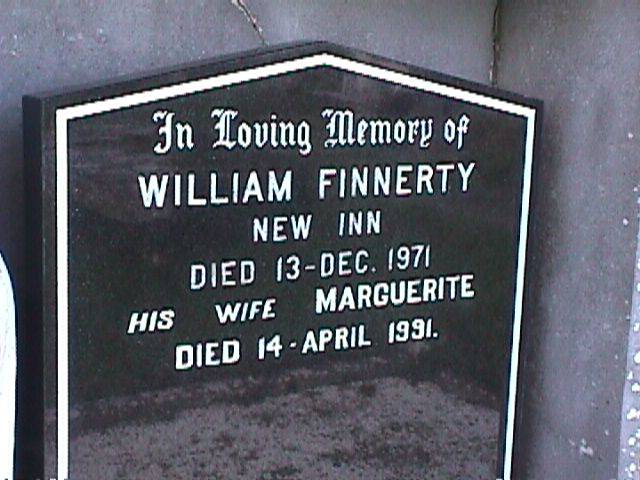 William and Marguerite Finnerty (nee Finneran) are buried in Killan Cemetery (near New Inn).
---